Go Top
47,95 €/month
* Vat included
Go Up
35,95 €/month
* Vat included
Go On
29,95 €/month
*Vat included
10GB + 6GB extra
Unlimited calls
Go Play
23,95 €/month
*Vat included
Esencial
14,95 €/month
* Vat included
2GB + 1GB extra
0 cent./min
NEW Habla
25,95 €/month
* Vat included
Go Walk
9,95 €/month
*Vat included
Go Run
14,95 €/month
2GB for recharge
*Vat included
Go Fly
19,95 €/month
10GB for recharge
*Vat included
Navega
8,95 €/month
*Vat included
Llama
No fees €/month
Calls to 6 cent/min
*Vat included
SIM Holidays
15 €/month
*Vat included
SIM Holidays Spain
30 €/month
10GB for recharge
*Vat included
4G en casa
34,95 €/month
* Vat included
Mi Fijo
12,95 €/month
* Vat included
No phone line rental fee
Calls to Spanish landlines
Home broadband + Calls
14,95 €/month
During 12 months
After 25,95€/month
* Vat included
Home broadband
Unlimited calls
Temporary line suspension
Suspend your mobile and/or home broadband lines for up to 6 months a year for a monthly maintenance fee
Customer services in different languages
Call 900 906 121. Languages spoken: English, French and German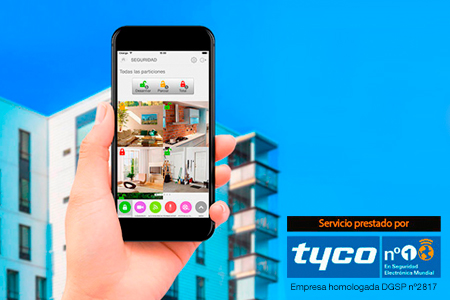 Protect your home
Alarma de Orange
The alarm I want for my home. Protect your home, even when you're away. Tyco's home security solutions help protect lives and property.
Feel at home with Orange
Discover all these advantages: 100% unlocked smartphones, temporary line suspension, personal assistance in different languages
Call Home for just 1 €/month
1 €/month
Everywhere
The best rates to talk and browse while abroad (Switzerland, Canada, Mexico, Dominican Republic, Chile, Morocco, China and Japan)
Orange TV
Enjoy the most complete offer of channels, on-demand content, football, movies and series in HD quality. And now also in 4K!